Navtark delivers high performing and reliable websites, content management systems, Ecommerce websites (web shops), and API Solutions at very affordable cost! Stay ahead from the competition and establish your brand with our latest technology and designs.
Our Web Development Services
We deliver great looking websites for every business needs. We use latest technology and innovative thinking to provide you with a Unique and Reliable Website/App. Based on the need, we can suggest you the most suitable technology and methodology.
We cover all major Ecommerce platforms like WooCommerce, Magento, Shopify, Virtuemart, Prestashop, Zencart, Shopware, NopCommerce, Spree, Custom Ecommerce Websites and Progressive Web Applications etc.
Content Management Systems
Hire us for your content management system (CMS) development and design needs. We cover CMS like: WordPress, Joomla, Drupal, Refinery CMS, Open CMS, Liferay, Typo3, Concrete 5 etc.
API and Third-Party Integrations
Hire API developers from Navtark. We help you build or integrate all kinds of APIs like: Open APIs, Internal APIs, Partner APIs, Composite APIs. Also, the Web service APIs like REST, SOAP, XML and JSON based APIs.
Navtark can help you with a well experienced team hiring for PHP and all major Frameworks like CodeIgniter, Cake PHP, Zend (Laminas Project), Laravel, Yii, Symphony,  etc. Also, we can help you in creating a product.
MEAN and MERN Stack Development
Share your need or hire developers for MEAN and MERN stacks. We cover both MEAN (MongoDB, Express, Angular and Node) and MERN (MongoDB, Express, React, Node) Stacks and would love to help you with any of these.
Are you looking to hire a reliable website development company from India? We are here to help you with any web app from start to end, development to maintenance, everything!!
Client satisfaction is our number one priority. From world class code quality to fast response time, from on-time delivery to cost-effectiveness we cover all ends together and put our level best in every project
Highly Scalable Solutions
With an eye to the future, we deliver highly scalable solutions for our clients. We offer solutions that scale with your business. It saves a lot of time and money in long run for businesses of all sizes and industries.
We understand that every project has different demands of its own. If we talk about technology or user experience or functionality or even servers, we take care of them all can deliver tailor-made solutions.
We are a team of highly skilled technology experts and already having great experience and reach into the modern trends and global software markets. We try to deliver best in class solution within client's budget and timeline.
Please take a look at the domain expertise we have under our hat. We have a versatile team for different industries and verticals.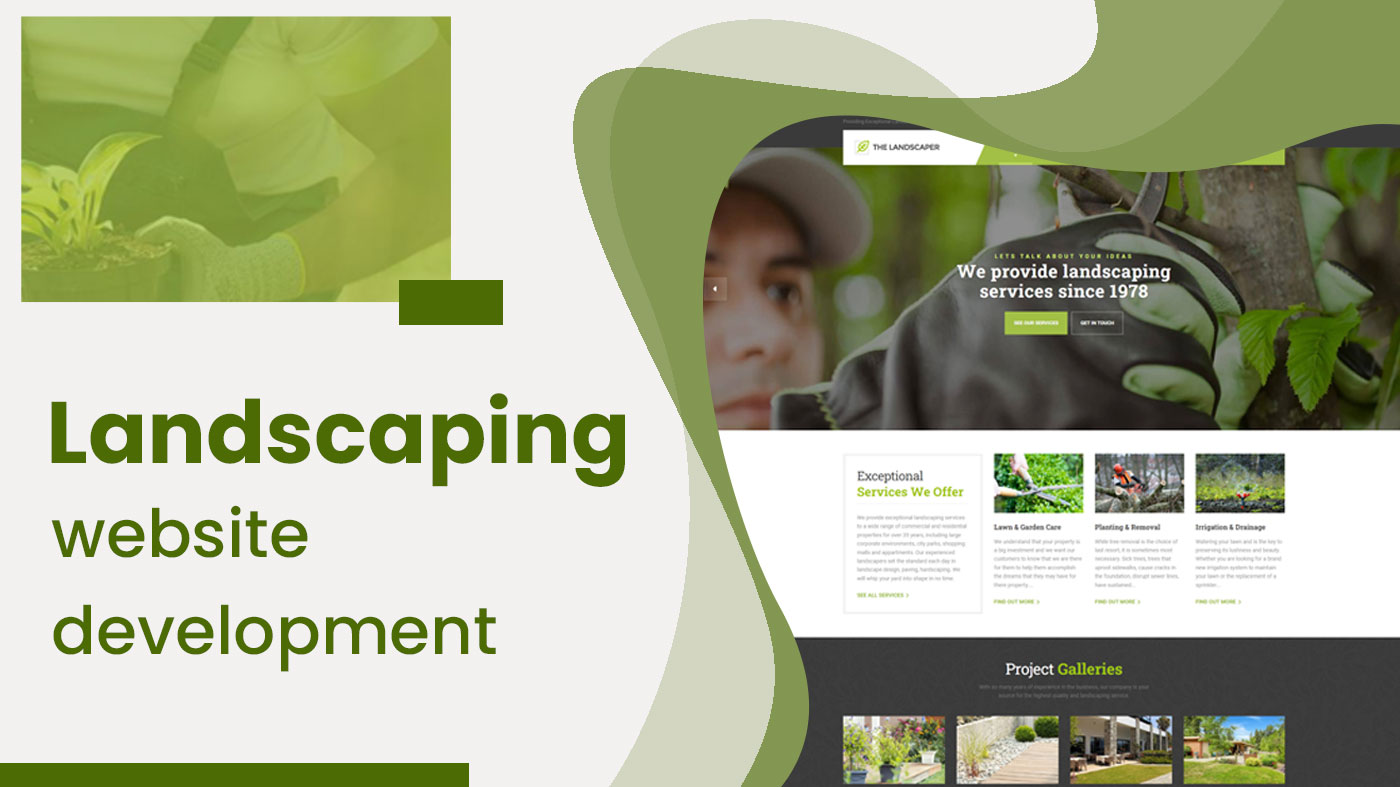 Read how Navtark helped a landscaping firm enhance their online presence through a modern website redesign, improved user experience, custom
Read More »
Read how Navtark successfully implemented and customized Zoho CRM for a company, addressing their challenges and achieving streamlined sales processes,
Read More »
Discover how Navtark successfully implemented Suite CRM for a growing organization, improving customer relationship management and streamlining sales processes.
Read More »
Let's start a new project together
FAQ Web Development Services
How long would it take to complete a website?
It depends on the functionality and specific needs of a client. For some development from scratch projects, it would take around few days to few weeks of time.
Who will be the owner of the source code?
Client is the sole owner of the code/website we created for him.
How would you manage the web designing part?
We have a specialist UI/UX team, and they can take care of it. Every project starts with the planning of UI/UX in mind.
What would you need to get my project started?
A clear requirement (few online meetings/calls in some cases), signed project agreement and some upfront payment.
Do you provide domain names and hosting services too?
No. We do not provide our own domain or hosting services BUT, we can guide our clients to select one of the best options meeting their needs.
Which technology is the best for my business needs?
It will depend on the complexity of your need and target market. Based on your requirement, we will help you in selecting the most suitable technology stack for your website.